The XEM8370 is an FPGA integration module featuring the Xilinx Kintex UltraScale+ FPGA and Opal Kelly's FrontPanel SDK.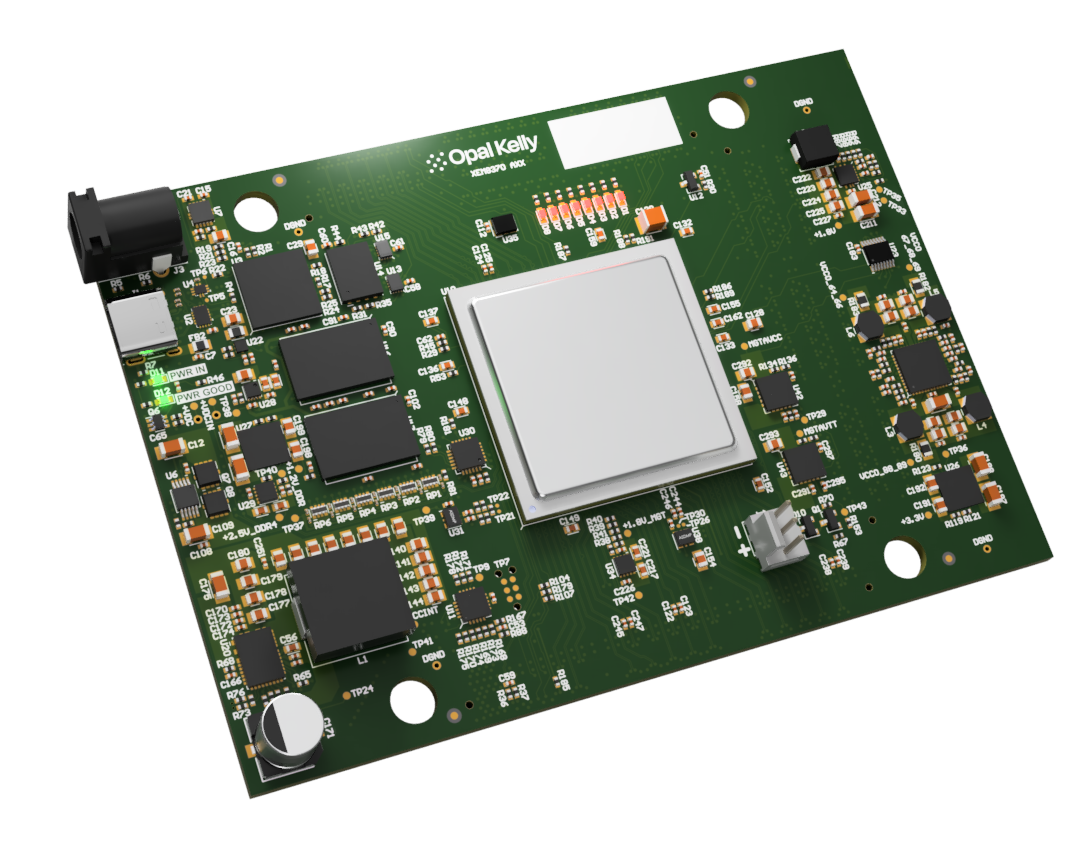 Documentation and Reference Materials
The following is a comprehensive list of documentation available for this device.
Copyright
Software, documentation, samples, and related materials are Copyright © 2006-2023 Opal Kelly Incorporated.
All rights reserved. Unauthorized duplication, in whole or part, of this document by any means except for brief excerpts in published reviews is prohibited without the express written permission of Opal Kelly Incorporated.
Opal Kelly® and FrontPanel® are registered trademarks of Opal Kelly Incorporated. Linux is a registered trademark of Linus Torvalds. Microsoft and Windows are both registered trademarks of Microsoft Corporation. All other trademarks referenced herein are the property of their respective owners and no trademark rights are claimed.